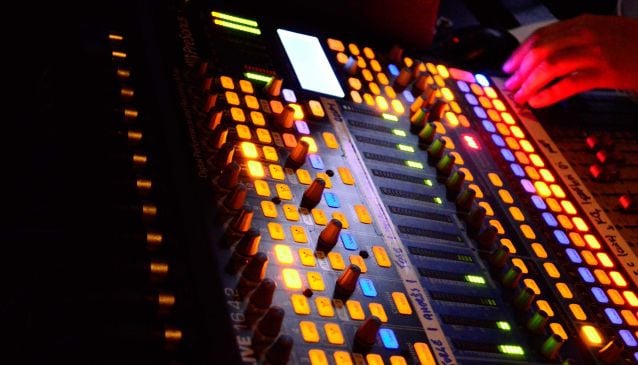 A Night Out in Quito
Food & Drink
It isn't long before one of us jumps onto the stage and joins the band to sing a well-known song...
If Quito was considered a rather "quiet" city at night until the early 70's, today it is just like any other cosmopolitan metropolis in the world. So, with plenty of alternatives to see and do, plus the pleasant weather, clear skies packed with Equatorial constellations and stars and the spirit willing to have a good time, we start our Friday night outing in Quito, by dining a bit early at one of "La Floresta" Restaurants, a traditional and now very trendy residential neighborhood where you find scores of top-notch restaurants offering from local fare to Sushi or highly sophisticated food at great ambiances. Our choice was certainly good and we loved everything, from the welcome attention to each one of the platters we ordered, the wine, the desserts, and the gracious service of the staff.
Our next stop is at the popular Plaza Foch, in the heart of Quito's "party district", "La Mariscal", a neighborhood which bloomed around the 60's and 70's as a residential area for upper middle-class families. Nowadays the area has the biggest concentration of bars, cafes, dance clubs and discotheques in the entire city. The square teems with people, all in a merry spirit. We choose to sit outside at one of the dozens of bars around the center of the square, to enjoy the scene of young crowds coming and going, lively and loud pop music playing and cold Ecuadorian beers. This is evidently a place of encounter for many locals as well as for a high number of foreign visitors or residents, all mingling in a happy way. An endless parade of cars with music playing out loud and cheerful occupants slowly moves down Reina Victoria Avenue. Among the long line of cars, several "Chivas" go by; these are traditional open-sided buses, originally a regular means of transportation in coastal areas, but now widely popular throughout Ecuador, including the cooler Andean highlands. These colorful vehicles carry either a live band in the back or a DJ, with high caliber amplifying equipment, while the occupants, usually groups of friends or work mates, tour several city sites, partying and dancing away on these "rolling discotheques on wheels".

One of my friends suggests we check out a local "Peña" some blocks away south of the Plaza Foch. Peñas are traditional music bars which predominantly play a mix of typical Ecuadorian music and international romantic songs and guests are invited to be the singers. The in-house band is playing as we step in and find a comfortable lounge corner. Waiters and waitresses busily serve diverse spirits to the patrons as the singing atmosphere warms up. It isn't long before one of us jumps onto the stage and join the band to sing a well-known 1970's song of a famous Spanish composer and singer. A warm feeling of participation and sharing prevails as we continue to enjoy a new phase of Quito by night. By now, the midnight hour has arrived but it just marks a peak time in the nocturnal life, with more time to go and more places to visit.
As we are on a touring and somewhat "scouting" mood, we decide it is time to make a "flash" visit of Quito's Historical Center, at this hour quiet and without traffic, yet amazingly magic with the ornamental illumination of the colonial churches, historic buildings and monuments, domes and towers, just a magnificent and very different way to admire the splendor of Ecuador's capital city. A crescent-moon seems to hang right over the silhouette of the Pichincha Volcano, as we park our car and head down the city's recognized "oldest street": La Ronda, a real gem of colonial architecture and charm, surprisingly alive at this late hour, with lots of people and dozens of bars and cafes along the very narrow cobble-stoned street, lined with romantic balconies. Many of these houses are three centuries old (or more) and have been beautifully restored externally and internally to serve as the venues for more music, art, culture and entertainment. Here the prevailing music is traditional Ecuadorian and particularly Andean tunes. We sit around a pretty courtyard to listen to a guitar trio perform live as we sip the equally typical "canelazo", a warm beverage made of aguardiente" ("firewater"), a strong sugar cane spirit boiled with "naranjilla", an exotic fruit from the subtropical valleys nearby; and seasoned with cinnamon, a great concoction, perfect for Quito's slightly chilly nights.

Finally, we head back to the "new" or modern Quito area, but we cannot close the night without dancing, so we enter one of the best known "temples" of salsa music, where another big crowd swings to the lively tropical rhythms that play out loud as the dancers show their best steps and movements. We go directly to the dance floor to join in the dancing frenzy, ready to stay there until the closing hour to enjoy to the fullest a lengthy but terrifically pleasant and lively night in the first World Heritage City in the world, the historic and equally vibrant capital of Ecuador.
Feel like a night out? You may find the following useful!
Nightlife in Ecuador