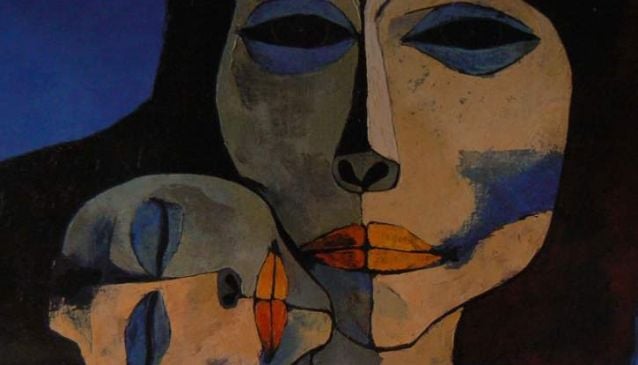 Shopping for Art in Ecuador
Arts & Culture
...the city's most popular place to buy paintings is El Ejido Park's weekend Art Fair...
Among Ecuador's contemporary painters, the most universally known artist is Oswaldo Guayasamín who left an immense legacy, not only in Ecuador but in many places of the world, like the International Airport of Madrid, Spain, which boasts a giant mural of the famed maestro. However, other names to be added to the list of outstanding representatives of Ecuador painting include Eduardo Kingman and Jorge Endara-Crow, both already deceased like Guayasamín. Still alive is 80-year old maestro Oswaldo Viteri, as well as Guayaquil painter Enrique Tábara, an icon of the painting art in his city with an international projection.
In the last decades, a host of new artists with refreshed visions, techniques and themes have appeared in the art scene of Ecuador. The works of some of them are exhibited at important galleries and museums abroad. Also to be mentioned is the "popular art" developed by anonymous or semi-anonymous individuals or collective groups, whether urban or from social, indigenous or native communities, in different towns and rural locations of the country.
Thus, shopping for art in Ecuador can be an easy or a rather difficult task, depending on the interests of the prospective buyers, particularly visiting foreign tourists, and what they are looking for in terms of styles, themes, colors and certainly prices. To buy authentic pieces or copies is another issue to consider. One way or another, buying art in Ecuador will certainly be a fascinating challenge, and it will take some local advising and guidance, intuition, searching time and patience. The good news is that there are scores of art galleries and some open-air art fairs, particularly in the nation's most important cities (Quito, Guayaquil and Cuenca), which offer good opportunities to find unique, rare or simply beautiful oil paintings, lithographs, drawings or other objects painted by the country's older or younger masters. It is worth mentioning that several arts and crafts stores also offer art pieces, along with handicraft articles. You may also find hidden treasures along the road on smaller towns and markets.
SOME SPECIFIC TIPS
Quito is undoubtedly the main hub of the arts scene and thus the site of important galleries, specialized shops, studios, museums and the homes of several of the most important painters. Yet the city's most popular place to buy paintings is El Ejido Park's weekend Art Fair. On Saturdays and Sundays, the northern sidewalk of the Park becomes an open space where dozens of artists, mainly of the younger generations congregate and offer to the public either imitation works of the more recognized maestros or their own original works, at generally inexpensive prices and in a colorful ambiance.
Some of the capital's most interesting galleries include the Posada de las Artes Kingman, home to the works of the great master, Eduardo Kingman, whose influx on Guayasamín is widely recognized. For a more intense experience, you may also visit Kingman's home and Cultural Center, in the nearby Valley of Los Chillos, open to the public and a showcase of his own art pieces and an important collection of colonial and folk art. The Galería Mina Alvarez (Leonidas Plaza & Jerónimo Carrión, La Floresta) offers colorful paintings, mostly of Latin American women, truly outstanding and original creations. Galería Catasse (Ave. Seis de Diciembre & Checoslovaquia) of Chilean-born and top contemporary painter Carlos Catasse is worth a visit if you are a true art-hound looking for something special. The exclusive Marsu Arte, with several stores at different locations including some of the city's five-star hotels, is not cheap but it offers guaranteed quality works of Ecuador's most famous painters. Imaginar Casa de Arte exhibits, promotes and sells works of art by national and international artists and equally has several stores in the city. They are great at framing and known for promoting young talents.
For a unique art experience, visiting Oswaldo Guayasamín's Home-Museum will show you his personal studio, original collections of the world-renowned master, a staggering one thousand paintings and one of the country's most outstanding archaeological collections. And why not, you may eventually leave the premises having bought an authentic Guayasamín piece. However, his works of art, as well as those of the other famous maestros, can be found at the specialized Art Galleries, including those mentioned above. Another unique experience is to visit Oswaldo Viteri's Home-Museum, something that you can do only by previous appointment. His private art collection includes pieces dating as far back as six thousand years ago until present-day. The House and Museum also brings alive the passion for painting and art of the great master, especially at his personal workshop, the cradle of his inspiration and his paintings.
In Guayaquil, the heart of the artistic scene is located at the colonial and romantic Quarter of Las Peñas, with its single, narrow and winding cobble-stoned Numa Pompilio Llona Street, lined with restored color-filled and lovely antique houses, many of which are workshops and studios of local painters and sculptors. At this recognized bohemian district, the charm of the colonial architecture gets the complement of some enchanting and lively painting studios and their works of art, frequently depicting the best angles of Guayaquil, the river, the waterfront, the historic and picturesque Santa Ana Hill and the city's main icons, including the livelihood of its people. The rather quiet street becomes a bustling center of open-air art during the months of July, during the commemoration of Guayaquil's Spanish Foundation in 1535, and October, anniversary of the city's Independence in 1820. Here, hundreds of local, national and international artists come to showcase, exhibit and sell at good prices their works of art and Las Peñas becomes the country's hub of plastic arts during those days.
The residential and commercial neighborhood of Urdesa in northern Guayaquil is also the site of some interesting Art Galleries worth checking up.
For more detailed information, check locally with your travel agency or tour operator, certified tour guides or Hotel Concierge desks.
You can also check our Art Galleries and Craft Stores listings.